FAQ
How do I contact you?
You can use the contact form on the website, send me an email or private message me via Instagram or Facebook.
[email protected]
Instagram: @nilla webber
Facebook: @nilla webber
Do you have a brick and mortar retail store?
No. All jewelry is designed and handcrafted in my studio in Perkasie, Pennsylvania, and sold via my web site.
Is all the jewelry on your site hand made?
Yes. Other than a few components (such as clasps, toggles and findings), I design and make every piece of jewelry on my site.
What metal are your products made from?
Every product description will list which materials and gemstones that are used. I work mostly in sterling silver, copper, rose gold and other high-quality materials.
Will the letters be perfectly straight for stamped items?
Each piece is stamped by hand, letter by letter. This means that the final piece has character and beauty and often the lines are not perfectly straight. It results in a handmade organic feel. My intention is always to give you a well made quality piece.
Will you stamp any word on a custom order?
My goal is to complete your order exactly as you want it. However, I reserve the right to cancel orders with requests for inappropriate or disrespectful language. If I am not able to fulfill your request, I will contact you.
How long does it take to get my jewelry?
Please give me 2-3 weeks for production of your custom piece. It does not mean that it will necessarily take that long, but I need to cover for if I am out of town or really busy. I make all the jewelry by hand, and most of it is made to order. If there is a "jewelry emergency" (hey, I know – this happens!) and you need an item faster, please contact me at [email protected] prior to placing the order and I will see if my production schedule can allow for quicker expediting. Please note that the time for shipping is not included in the above time estimate.
Is it safe to use my credit cards on your website?
Yes. The site has an SSL certificate to ensure all transactions are secured. I accept PayPal, Visa, MasterCard, Discover and American Express. Full payment is due before any order is processed.
When will my credit card be charged?
Your card will be charged in full at the time when the order is placed. All prices are in $USD.
Do you charge sales tax?
A 6% sales tax will be charged for orders shipped to Pennsylvania (PA).
Do you ship internationally?
Yes, I do! I offer free shipping on international orders over $195.
Can I change my order?
Because each piece is custom made for you, changes cannot be made once I have started to work on it. In rare occasions, if you change the order immediately after you place it, I will be able to make the change prior to starting production. You have to contact me at [email protected] and detail your change request and I will get back to you with an approval if it is possible, depending on where in the production process your piece is.
What is your return policy?
It is important to me that you are happy with your order. If you receive your piece and it is not quite what you expected, I am happy to return it for a different item, or issue a full refund (minus original shipping and handling fees) within 7 days of delivery date. If a production error was made on my end, I will remake your order free of charge or issue a refund.
What is your shipping address?
Designs By Nilla Webber
2610 Rickert Road
Perkasie, PA 18944
United States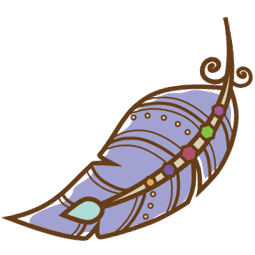 enjoy 10% off
Sign up for the mailing list for a 10% discount and to stay up to date on the latest trends, upcoming promotions and all the fun!