The last couple of weeks have been highly unusual in so many ways. Much of what we took for granted in day-to-day life has been turned up-side-down, and we're all trying to adjust to this "new normal."
I must admit, I was sad and a bit paralyzed for a while. Business tasks were put on hold and not much of anything got done. I needed a breather. Slowly but surely, my energy has come came back to life.
Finding possibilities
The weather has been nice, so that has helped tremendously in shifting my mood into a better place. I have been able to spend a lot of time outdoors. There's just something special about observing nature when it is waking up from the winter slumber and preparing to bust out in full bloom. It reminds me of how resilient we are, and that love, growth and hope is always present, even at times when you may not be able to see it.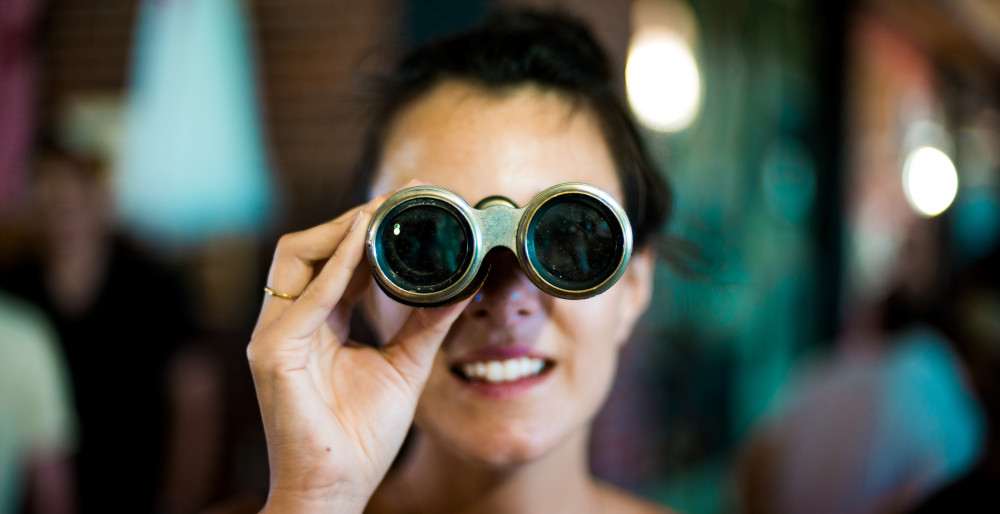 Learn something new
If you, just like me, have a bit more time on your hands compared to normal, think of ways that you could use this time to your advantage and learn something new.
Maybe you could finish a project that is only half done, go find those water colors that you have stashed somewhere, paint an old chair or piece of furniture, make your own DIY industrial strength cat litter scooper (no joke – it's what Chris is working on right now) hand wash your car, teach your dog a new trick, find a new recipe to cook or bake – take any opportunity to jump into something new.
I haven't used my road bike for YEARS and earlier this week I took a leap of faith and clipped myself in and went for a ride with a friend. It was a little sketchy to start… LOL, but I am really happy that I got out there.
On a more jewelry related note, I also started to work with a new metal in my studio – GOLD. The first project turned out to be a simple hammered stacking ring, but it was the first time I worked and soldered gold, so it was very exciting. I will let you know when the first gold item is available in the shop. Tip – sign up on my mailing list to be the first to know.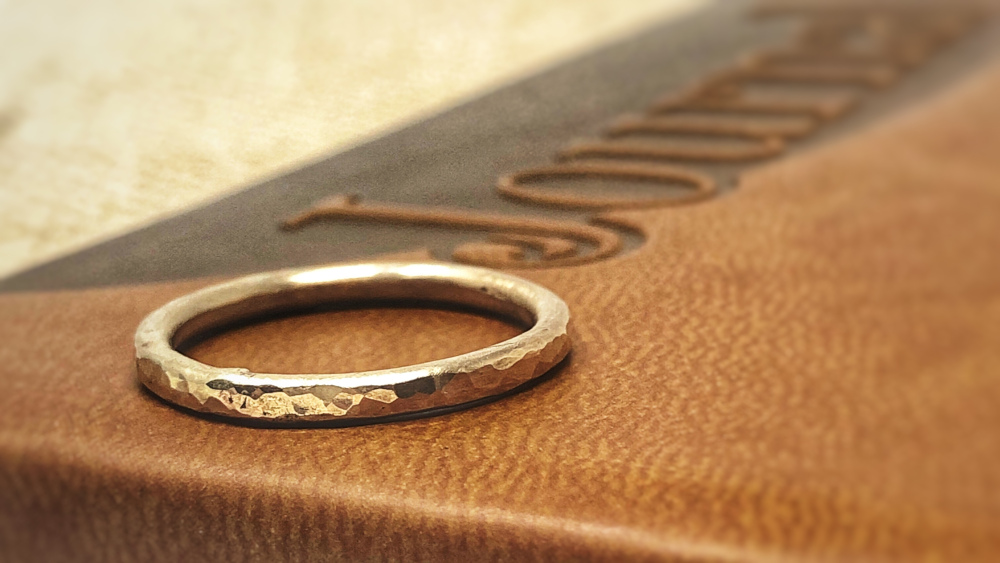 Last, but definitely not least…
Some of my extra time was also used to finish the new flower collection. I love flower jewelry. Always have, always will. So, it was just a matter of time before these pieces had to come to life. It was truly a joy to create this collection; everything from making the pieces to the photo session with my very good friend Sue, and of course the excitement of wearing all the jewelry as a way of quality assurance.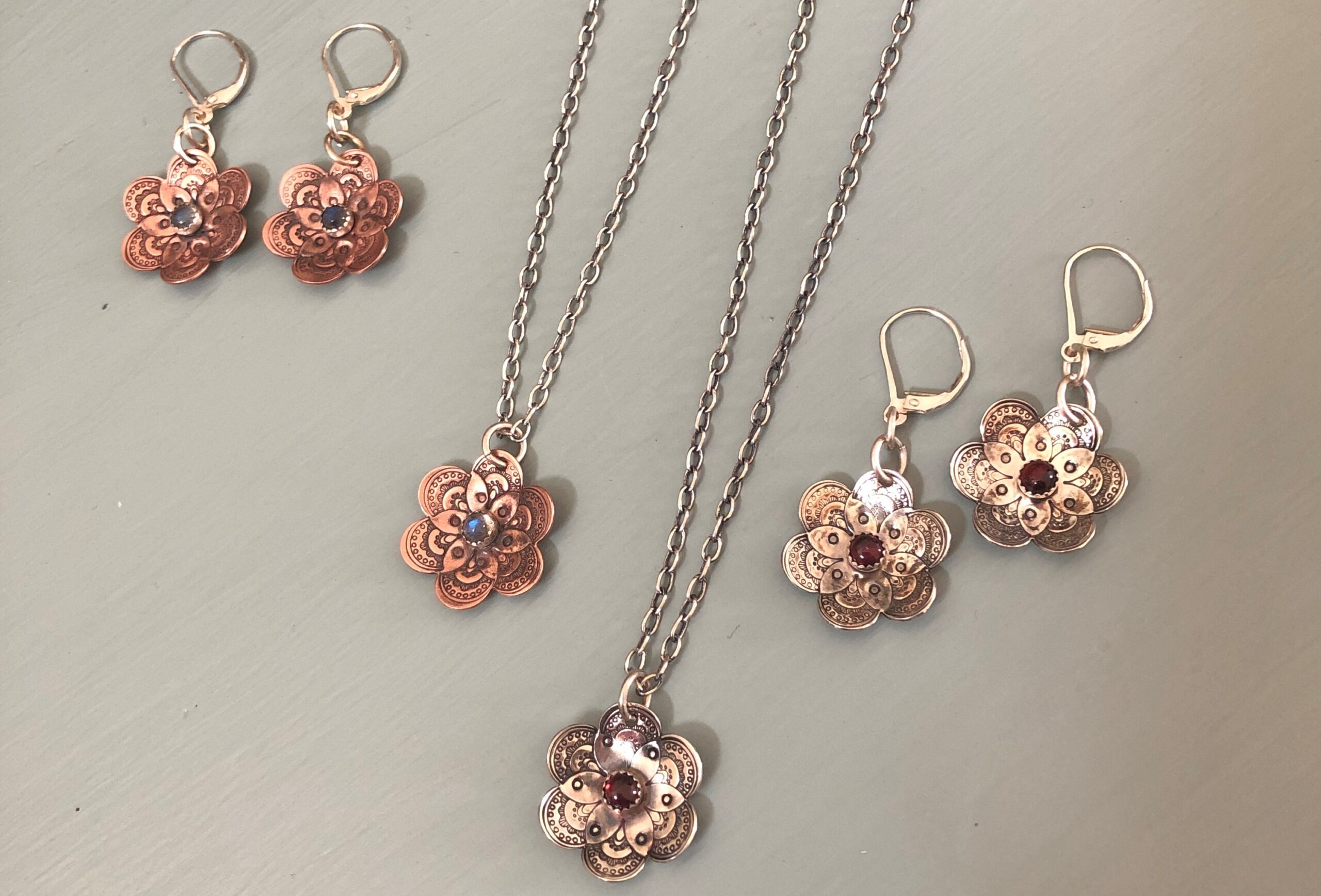 In the end I am very happy with how both the silver and the copper versions bring their own uniqueness to the finished pieces. If you are ready to embrace spring and be kind to yourself or someone else – this is for you. Check out the collection here.
As always, shine bright out there.
XOXO,
Nilla
P.S. Whatever you do – don't miss this!
Do yourself a favor and listen to my BFF and talented, certified life coach Brenda Florida on how to find possibilities and a positive outlook in ANY situation.
She has just started a new Facebook group that focus on Possibility Over Fear, an interactive and positive group that help shift your mindset to something powerful.
You don't even know how many times she has saved me from myself only in the last month. Several!!!